iOS Lead Essentials
Mastery and Prosperity for
Professional iOS Developers
Join the next iOS Lead Essentials cohort
Pre-register below to learn how to join and receive a 3-day iOS Career Workshop!
Enrollment starts on July 29 at around 8 am (BST)
ESSENTIAL DEVELOPER
SUCCESS STORIES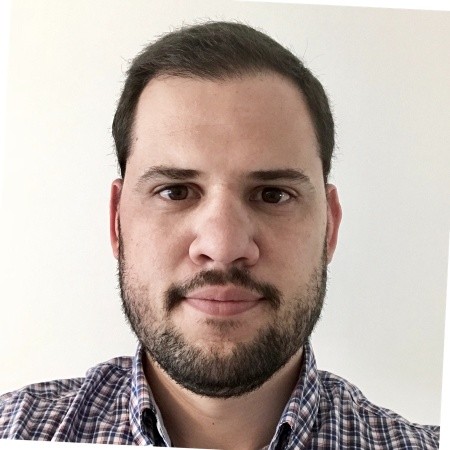 "I am a professional iOS developer since 2011, and I've been building software for a long time. Last year, I started watching your videos, and with what I learned I prepared myself to go through an interview process in a company that would be a phenomenal leap in my career. Today, I accepted a job offer from them, and I'm overwhelmingly happy with this new journey! I wanted to thank you for the fantastic work you put on helping others. Your work really change people's lives!"
- Carlos Corrêa, Software Craftsman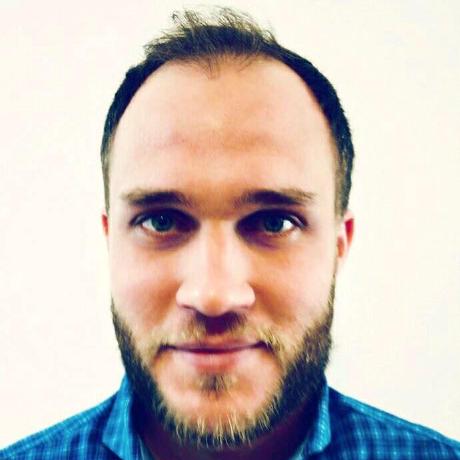 "I was tremendously lucky to have started my software development education with Mike two years ago. By following the Essential Developer training (pairing, code reviews, courses, videos, series, blog posts), I have managed to start a career as an iOS engineer and work in multiple companies and countries in Europe.
Mike helped me escape a dead-end job and now companies in Greece, UK, Germany, and Luxembourg are eager to hire me. I have been receiving unbelievable compensation packages which I never thought I would.
Essential Developer helped me build a skill set that is valuable to any company that is interested in creating high-quality applications. Mike and Caio's way of teaching is unique because instead of providing "template" solutions, they focus on techniques and methodologies that prepare students to handle any challenge they might encounter in the workplace. I definitely recommend the iOS Lead Essentials course to anyone interested in taking their technical and soft skills to the next level."
- Michael Zarmakoupis, iOS Developer
🚀 Effectively develop resilient apps with good architecture
Learn from the ground up and become a master at developing and maintaining a sustainable Swift codebase with TDD, BDD, DDD, Clean Architecture, Design Patterns, Git, Automation, CI/CD, and Modular Design.
Learn by developing a real-world app with us, from scratch!
Achieve a fast, productive and reliable development cycle without compromising technical excellence and good design.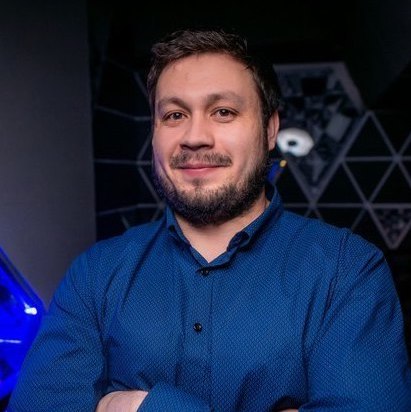 "I don't recall how I found Caio and Mike's, but their courses impressed me a lot. So when I first saw the iOS Lead Essentials course, I bought it without hesitation.
Caio and Mike can intelligently explain how to apply the best-known programming techniques and principles, that have withstood the test of time, such as SOLID, TDD, DDD to iOS development. They examine a programming task from various points of view, provide different solutions, and show the pros and cons of each of them. I'm astonished by how meticulous they are to every part of their application.
I 100% can suggest their course to every developer who cares about providing clean, maintainable, robust solutions."
- Azamat Valitov, Senior iOS Developer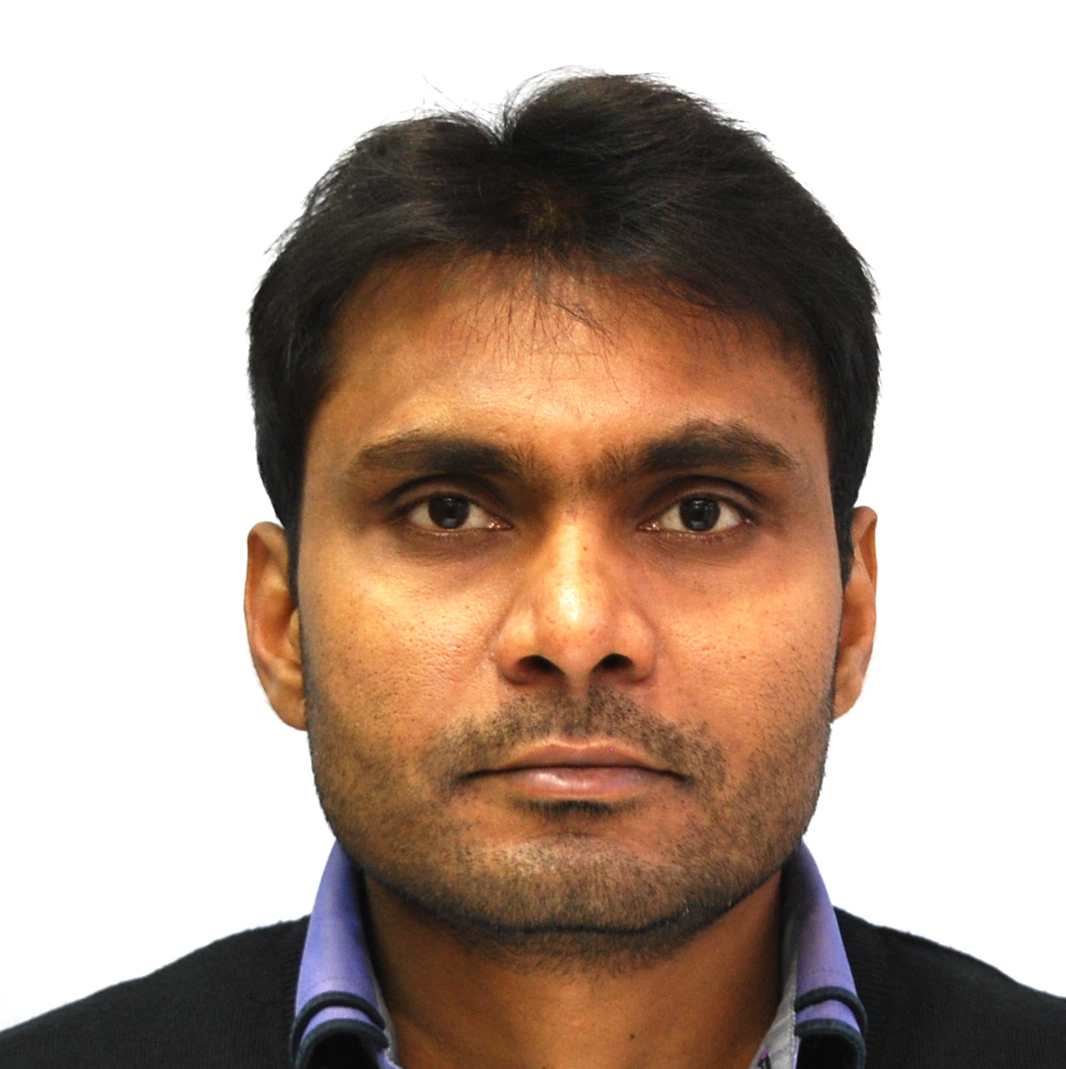 "iOS Lead Essential is the best course available for mid/senior iOS developers who are looking to push their skills to the next level.
You've got everything in one place: BDD, TDD, SOLID Principles, Pair programming, CI/CD with a real-world example project. I couldn't have asked for more."
- Ravikanth Marri, iOS Developer
✅ Turn your tests into a powerful tool
Transform your development skills and improve the quality (and value) of your work with the discipline of test-driven development and the power of modular systems.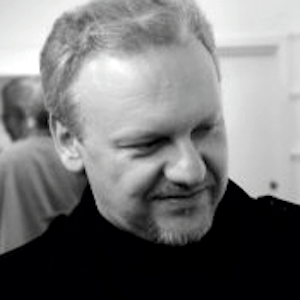 "iOS Lead Essentials is by far the best online iOS course I've taken, and I've tried a lot. Watching Caio and Mike develop an app—and clearly explaining not only 'how', but 'why' they are doing things—makes learning some challenging concepts clear. I've learned how to truly separate code into different modules and to test parts of an app that I had never been able to figure out before. I've gone through the whole course at least twice (with some sections more than that), and every run-through reveals more compelling insights I had previously missed."
- Andrew Warwick, iOS Developer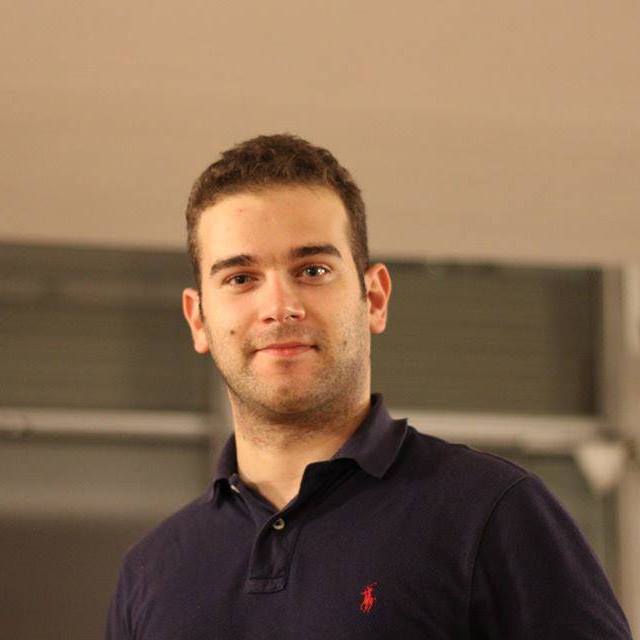 "Mike always strives to find a clean solution by carefully designing each required system, taking into consideration all the unhappy paths and edge cases. What's great when you work with him is that testing becomes mandatory and actually enjoyable."
- Fragi Katsimpas, Senior iOS Developer
⛩ Our mission
Our mission is to empower professional developers to go to work happy and feel safe to deliver their best work. Everyday!
While content out there may teach you hacks and tricks, we teach you how to be a successful engineer.

We believe developers have a more significant role than most think and we want to give you the tools to achieve a prosperous and fulfilling career. You matter and your work matters!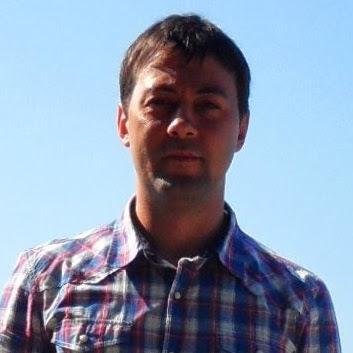 "I'm very happy to have found Caio and Mike. I was surprised by how high the quality of the content they produced was. I've watched a lot of YouTube channels about iOS development, but most of them are similar, where nobody talks in-depth about our profession. No one goes into detail as they do on how to grow as a developer, how to develop a sense of discipline and how to think before even start coding.
When I found out about the iOS Lead Essentials course, I immediately purchased it, and it was definitely worth it. I've learned in record time so many things from the course. I'm a big fan of TDD, and by following the lectures, I learned a lot on how to follow the practice. Before attending the course, I was reluctant to using TDD in my work projects as it would increase my development time. However, after attending the course, I was able to follow TDD in my work projects as it didn't impact the development time anymore and at the same time, it increased my confidence and code stability.
Thank you for sharing your experience, and I am looking forward to new lectures."
- Andrey Chirkov, iOS Developer
📣 Ask us any question!

Throughout the lectures, you'll have the ability to communicate with other members of the community and us. In the lecture pages, you can ask us any question to expand your learning experience.
You'll also have access to comments and threads to learn from other developers' questions.
Many developers believe they can game the system and learn on their own by following people on Twitter and reading blog posts. Learning on their own can be a waste of time and they may not put all the answers together. They might achieve their goals eventually, but as we've seen too many times, it is extremely slow paced and counterproductive.
Learning from mentors by using many visual representations forms—in a supportive environment—is the best way to accelerate (save time) and attain your goals.
In the iOS Lead Essentials program, you'll not just learn "what to do," but why.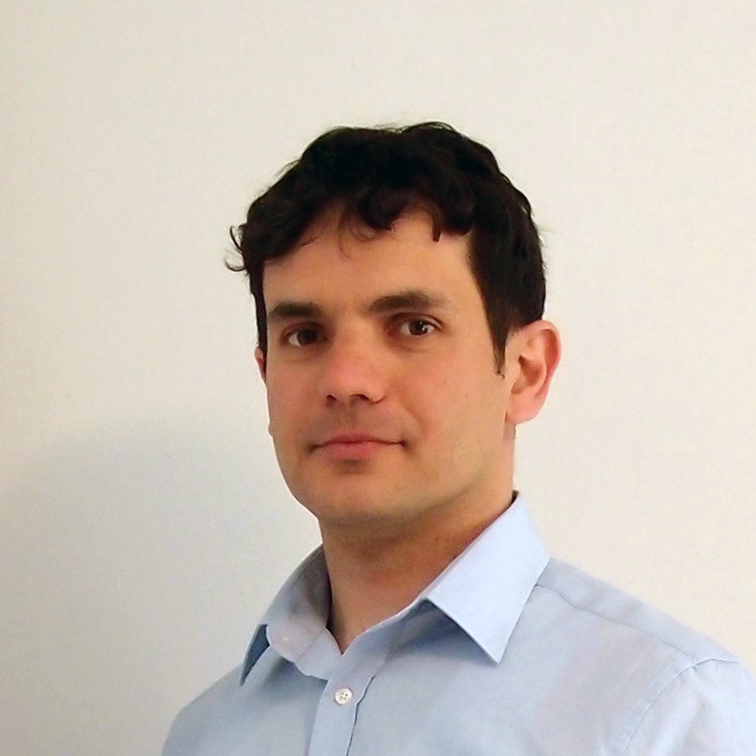 "The iOS Lead Essentials course by Caio and Mike is unique in the iOS Engineering field. It puts a lot of accent on learning to design a really modular and clean architecture. It helped me understand how to achieve this goal by learning with practices like BDD, TDD and UML diagrams. During the course, their answers to any questions I had were carefully prepared and documented. Achieving this level of knowledge takes a lot of time of studying and practice, and I am grateful that Caio and Mike decided to share their knowledge and experience with the community and help me become a better professional."
- Mihai Cristescu, iOS Developer
🌱 Our approach
We believe we all face different challenges, so you'll learn different points of view and trade-offs for all presented approaches. You'll be given a clear and concise path but also the tools to make your own decisions!
This is not a "surviving in the corporate world" course. This is a "thriving in the corporate world" course.
The iOS Lead Essentials is a mastery path for you to become a better software developer on every aspect.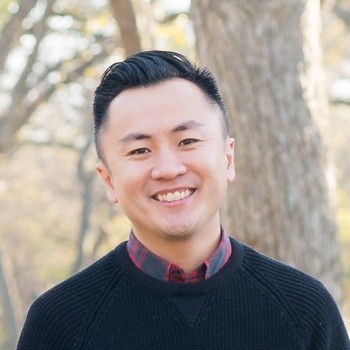 "As a self-taught programmer, I've spent years and years consuming and absorbing information from so many disparate sources, having to connect the proverbial dots on my own. I've come to realize that there's a true and distinct difference between information and instruction. In the iOS Lead Essential course, Mike and Caio don't just present you with knowledge, but they actually instruct you on how best to use it. They are respectful and non-prescriptive in their approach, generously offering the why's to all the how's–nothing is trivial. They equip you with the freedom to move away from seeking silver-bullet solutions and the confidence to build the right solutions tailored to your domain. Even though the content is specifically geared towards iOS developers, I suspect that their actual goal is to turn us all into legit software engineers instead. Bravo, gentleman. Bravo!"
- Hai Phung, Senior iOS Developer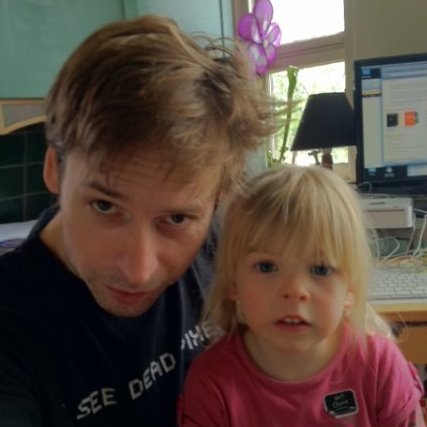 "I was hugely impressed by Caio's ability to look at code and see through to the core of the problem. It was a joy to watch him develop using TDD and SOLID principles. The resultant code was always elegant and invariably worked when he stopped writing tests and finally started the simulator."
- James Hogg, Senior iOS Developer
💼 For Individuals and Teams
This course was created for professional developers and teams that are seeking to improve and grow their skillset in Swift, iOS, Pair programming, BDD, TDD, Clean Architecture, Design Patterns, and Modular Design! All the techniques shown in this course are also applicable in other languages and platforms, so you're acquiring transferable skills that will make you a more valuable developer in the short and long-term.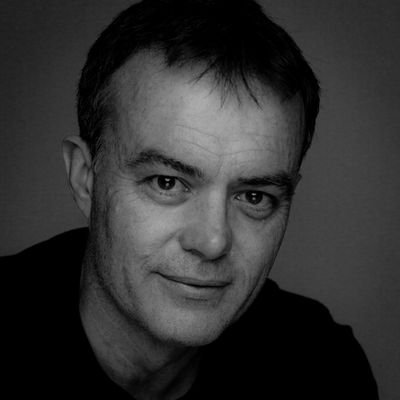 "Caio has a wide knowledge of software best practices that gives him the ability to create simple and efficient solutions. He was able to clearly explain the principles and approaches to the team, applying them in a pragmatic way to a complex set of challenges, with a comprehensive test suite that ensured delivery of a stable and maintainable code base."
- Phil Heenan, Mobile Team Leader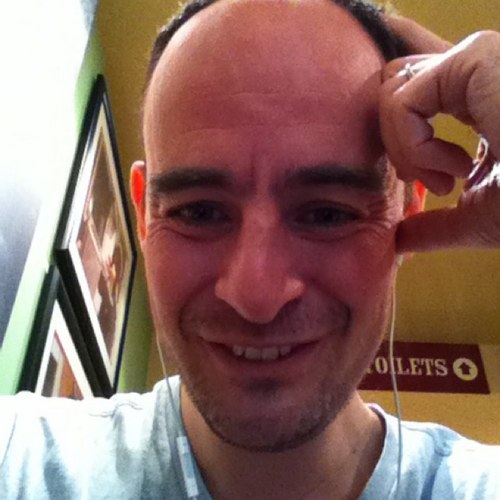 "I've been developing software as my job for two decades now, and it's been my obsession for another 10 years on top of that. I worked with Caio on a big refactor for our client's project and because of working together, I became a much better developer.
Looking back, I can see that before working with Caio, what I knew about was how to paint and plaster and saw and hammer really damn well. Thirty years of stubbing your thumb is a lot of practice. But I didn't know how to design a house, or a tower, or a city. Or how to run the project to get it done effectively, on time, and to best match the client's desires with the available resources.
If you want to develop excellent code for your client, Caio will set you walking on the right path of learning."
- Benjohn Barnes, Senior iOS Developer
🤝 Community
You're joining a community of professional developers and will be treated as such. A community that cares and is eager to hear from you. A place to stay up-to-date with what you need to conquer your biggest career goals.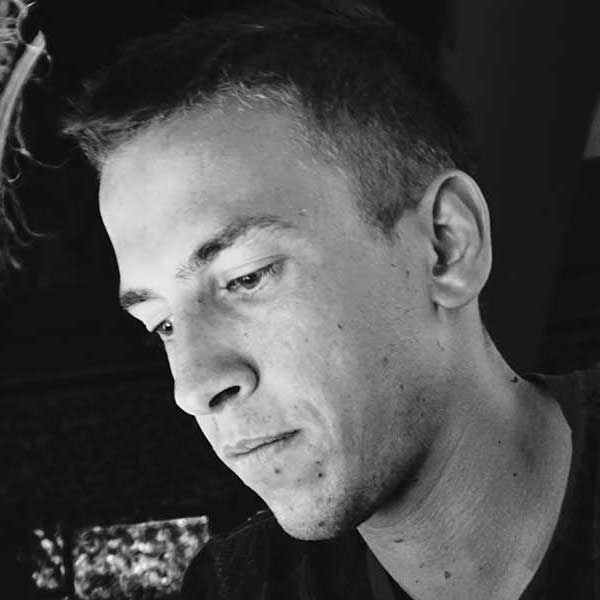 "Mike's teaching was simply amazing. I progressed from simple object-oriented programming ideas to advanced design patterns and effective architecture principles. I learned that in order to develop great apps and advance my career, I had to start writing clean code. I wouldn't be as successful and valuable to companies as I am today without Mike's help."
- Nickolas Maniatis, iOS Developer / Team Lead
Your Instructors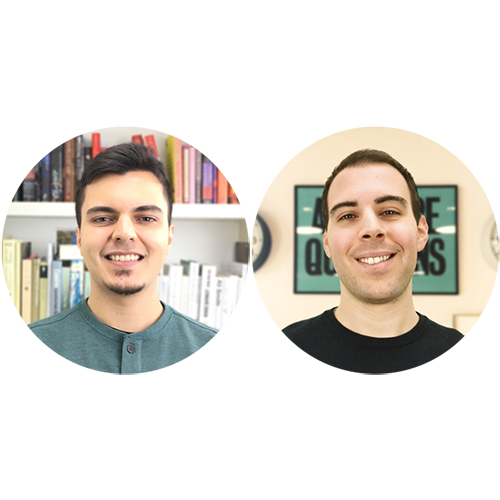 Caio Zullo
I've been writing software since 1998, professionally since 2006, and on Apple platforms since 2009. I love building robust, well-engineered, and beautiful applications and coaching developers to achieve their best potential.
Mike Apostolakis
I'm a software engineer from Athens, Greece. My goal is to help the software industry evolve by enabling developers and companies to practice valuable techniques and build powerful and durable systems.
Frequently Asked Questions
Who is the iOS Lead Essentials course for?
The iOS Lead Essentials course is designed for two categories of developers:
Category 1: Professional iOS developers who want to transform their skill set in Swift, iOS, Pair programming, BDD, TDD, DDD, Clean Architecture, Design Patterns, Git, Automation, CI/CD, and Modular Design, and reach the next level in their iOS careers (e.g., higher positions and compensation, professional satisfaction, recognition, lead with ease, work in worthwhile projects with remarkable people), with proper guidance, help and mentoring.
Category 2: Developers, from any background, that are eager to learn good software engineering practices and are looking for excellent training in iOS development with community support and personal guidance from highly-accomplished software developers.
The iOS Lead Essentials program is not intended for software developers who are looking for average results or cheap hacks. We want you to achieve outstanding results and an enriching and fulfilling career—with integrity!
The course provides a structured curriculum which makes it the fastest and simplest way to master good software engineering principles in iOS development.
This is not a course for total beginners that have no experience with coding. However, we've seen phenomenal career transformation from junior programmers and leads with decades of experience. If you know how to code—in any language—even a little bit, the content is definitely within your reach.
The iOS Lead Essentials program is made for professionals who want to achieve technical excellence in iOS development and reach the next step in their career. You will learn in detail how software developers can better communicate with the business side to make everyone's life easier and more profitable.
Do I need to be a Swift/iOS developer to follow the course?
No, you most certainly don't have to be an iOS developer. We have successful students that came from other languages such as C, C++, Objective-C, Ruby, JavaScript...
Swift is the language and iOS is the platform we'll be using throughout the course, where we develop hands-on a real-world iOS application.
The processes and principles discussed and demonstrated throughout the lectures are applicable in all forms of software development, regardless if you are working on mobile applications or other platforms.
If you know how to code—in any language—even a little bit, the content is definitely within your reach.
Will the content you provide be outdated with the next releases of iOS and Swift?
No, definitely not. The foundation and the principles we teach in this course have been around for decades.
The iOS Lead Essentials is a course for developers who are looking to expand their skill palette by establishing a good software engineering foundation that works in the tech business world.
Our students are developing timeless skills that can help them face future professional challenges and seamlessly adapt—with minimal cost (money and time)—to new platforms, trends, and demands.
We don't focus on specific frameworks that can go out of date soon. Instead, we carefully demonstrate impeccable software design processes that allow you to build robust tech products.
The iOS Lead Essentials program is designed to provide students a universal focus on software engineering instead of targeting a specific framework. At the same time, we study a variety of different solutions—from theory to practice—comparing and demonstrating their tradeoffs.
Most techniques shown in this course are also applicable in other languages and platforms, so you're acquiring transferable skills that will make you a more valuable developer in the short and long-term.
What is the ratio between theory & practice during the course?
Our students labeled the iOS Lead Essentials program the best course for iOS developers, primarily because of the hands-on approach we take, with a perfect mix of theory and practice.
Is the iOS Lead Essentials course online or face-to-face?
The iOS Lead Essentials course is 100% online. The program doesn't have a predefined duration, which means you can progress at your own pace. There is no rush. You won't fall behind. You have access to all content. That means you can repeat the lectures over and over until it clicks.
Although we won't communicate face-to-face, you can ask us through the comments any questions regarding the course.
This means our answers will always be available to you on demand.
When does the course start and finish?
This iOS Lead Essentials course is ongoing and will be updated frequently as we're still finishing the recordings.
This is the best time to start since you'll be able to interact with the content as it's created, and you are granted a special discount until the course curriculum is completed! This is an entirely self-paced online course - you'll be notified of new lectures, and you decide when to watch them!
Why do you open and close enrollment periodically for iOS Lead Essentials?
That's a great question which we are being asked frequently. And the answer is simple.
The iOS Lead Essentials is more than a collection of lectures and content. It is more than a set of tools and practical techniques to create a sustainable and ever-growing professional path.
We are building a community for new kind of developers equipped with a vision and an eagerness for improvement not only for coding but for professional and personal prosperity as well.
The content within this course has been transforming people's lives for the better.
Part of the effectiveness of the iOS Lead Essentials program comes from the fact that our students not only consume the content we have prepared, but they interact with us through discussions. We spend a significant amount of time analyzing our student questions, and we tailor our answers to our students needs so everyone (including future students) can benefit from this interaction.
Our goal is for no one to be left behind if they are willing to put the hours and commitment to improving. We want to facilitate this process as best as we can so everyone can achieve the best results possible as they deserve it.
Therefore, to guarantee the best experience we can only enroll a handful of students at a time.
When will you open the next cohort for enrollment?
We don't have a set schedule for the next iOS Lead Essentials enrollment opening, so don't miss out when you have the opportunity to join.
If you want to get notified of the next cohort registration, join the waiting list.
Does everyone who enroll in the iOS Lead Essentials course automatically become great leads and increase their income?
Of course, you need to apply your newly found knowledge in your workplace first.
The iOS Lead Essentials course is not a magic formula.
We have students that more than doubled their salaries, but those are not typical results. It requires practice and commitment, so not everyone will achieve it.
The good news is: the program offers a straightforward, step-by-step process with community support and our personal help.
We are committed to helping you achieve your goals, but we can't do the work for you.
That's why we don't recommend the course to people who are not looking for remarkable, out-of-the-curve results.
As mentioned previously, amazing results require effort and commitment and these traits are hard to find.
If you're not serious about achieving an enriching and fulfilling career in iOS development, please leave the seat open for another developer.
What if I don't have time to take the iOS Lead Essentials course?
If you don't have time to attend the course is absolutely fine. Time is extremely scarce; that's why it's so valuable.
However, if you don't find time to invest in yourself, you risk falling far behind people that are working hard to build a bright professional future.
The iOS Lead Essentials course is designed and developed for motivated professionals that put their future as a priority in their life. If you don't invest time to your professional growth, outstanding results probably won't come on their own.
You'll learn how to have more time, how to be more effective, and free yourself to achieve out-of-the-curve results.

And again, the iOS Lead Essentials is an online program. You can watch the videos at your own pace, at any time of the day.
What if I can't afford the iOS Lead Essentials course?
We believe the iOS Lead Essentials is not a cost. But an investment.
A guaranteed investment if you account for our 30-day money-back guarantee.
As an intelligent investor, you need to cultivate the environment for your investment to grow and produce maximum returns over time.
However, it can be the case that you can't afford it at this time.
If to enroll in the course you have to stop paying your rent or health care plan, for example, do not buy the course. This is not the time to invest in the iOS Lead Essentials course.
And that's ok. You need to define your priorities.
With that said, we're going to suggest an exercise that many students do to gather—with integrity—the necessary investment to be part of the iOS Lead Essentials. Make a list with 50 ideas on how to accumulate—responsibly—the necessary amount. (The good ideas usually come after idea 45, when we get out of the conventional routes).
You may find out you do have the means now (e.g., the company you work for can buy it for you). Or may find out you need to save for a future cohort.
After all, who really wants to achieve a prosperous career will find a way and persist. Those who don't will find excuses and give up.
According to our students, the price and the value of the iOS Lead Essentials program are in disparity. The returns from the course are much higher than its cost. That was our goal since we were first inspired to start designing the course.
How can I convince my employer/manager/business to invest in iOS Lead Essentials with me?
There are several possible reasons for an employer/manager/business to be reluctant to invest in the iOS Lead Essentials course with you.
One of the most common opinions from businesses is to think that online training won't yield good enough results to make a difference in everyday operations. In other words, there is a lack of confidence that things will improve.
Frankly, it's understandable, as ourselves have purchased many online training products that didn't meet our expectations.
When a stranger somewhere online claims that is possible to bridge the communication gap between the tech team and the business, automate as many dev tasks as possible, build functional iOS dev teams, scale the team capacity to their natural best potential, help devs collaborate better, reduce costs of operations, formulate a sustainable roadmap for the codebase, and all that without showing the necessary steps before you buy it, no wonder it can be doubtful to businesses.
It sounds like a magic formula that promises to solve many of the bottlenecks and problems at the workplace.
That's why it can be justifiable for a business not to take our proposition seriously.
The company may also be afraid that they will invest in you, and you'll leave them. Now, this is a problem you'll have to solve by reassuring your commitment to them!
The good news is that you'll have access to our lectures, community, Q&As, and knowledge base formed by leading multiple world-class mobile teams. The even better news is that you can't lose by enrolling as a student to the iOS Lead Essentials course.
First, if your boss needs extra convincing, you can refer to all the testimonials and success stories from our students that can confirm our promise and explain how our training methodology helped them overcome their difficulties.
Second, if you purchase the course and you think it's not for you, we will be happy to reimburse your company in full—within the first 30 days from your enrollment—no questions asked.
Simply put, we are putting our money on the line. We can only achieve our goals if you achieve your goals.
We're invested in giving you the best experience and provide the best possible training for you.
Is this course easy?
No. Achieving an enriching and fulfilling life is not easy.
If we said that, it would be disrespectful to our students that worked hard to achieve it.
It's not easy, but with the detailed explanations, practice, and support it becomes simple. And fast!
Who are you? Why did you create the Essential Developer Academy?
We are Mike and Caio. Two software developers running a business: Essential Developer. We love making amazing products and creating win-win situations for everyone. At the same time, we care about helping other software developers thrive. It's part of who we are.
We identified that iOS developers are missing amazing opportunities for not being adequately prepared, so we went on a mission to build our online academy to help developers flourish.
Our goal is to contribute to the industry and the iOS community by educating developers on how to become more valuable and as an extension provide more value to ourselves, our families, friends, peers, companies, and societies.
We're proud to have been helping students go from dead-end jobs to ascending careers all with an impeccable sense of integrity and empathy.
It is our passion to have built and grown a business that operates in the intersection of education and software engineering. We believe our time, and yours, is extremely valuable, thus we strive to create the best training program possible to accelerate your growth, contribute and protect your future gains.
Simply put, we want to give developers the tools they need to achieve a prosperous and fulfilling career! ⛩
How long do I have access to the course?
How does lifetime access sound? After enrolling, you have unlimited access to this course for as long as you like—across any and all devices you own.
How can I contact someone to ask questions before I enroll in the course?
For any further questions you may have, you can contact us.
What if I am unhappy with the course?
We would never want you to be unhappy! If you are unsatisfied with your purchase, contact us in the first 30 days and we will give you a full refund.