iOS DEV CAREER WEEK
Dec 07-13 | 20-min a day | 100% online
A full week of lectures and coding sessions to take your iOS dev career to the next level
A free online event by iOS devs for iOS devs.
Sign up now by email
ABOUT THE EVENT
The iOS Dev Career Week is a free online event where you will learn how to deliver apps you're proud of.
It's a full week of lectures and coding sessions to take your iOS dev career to the next level.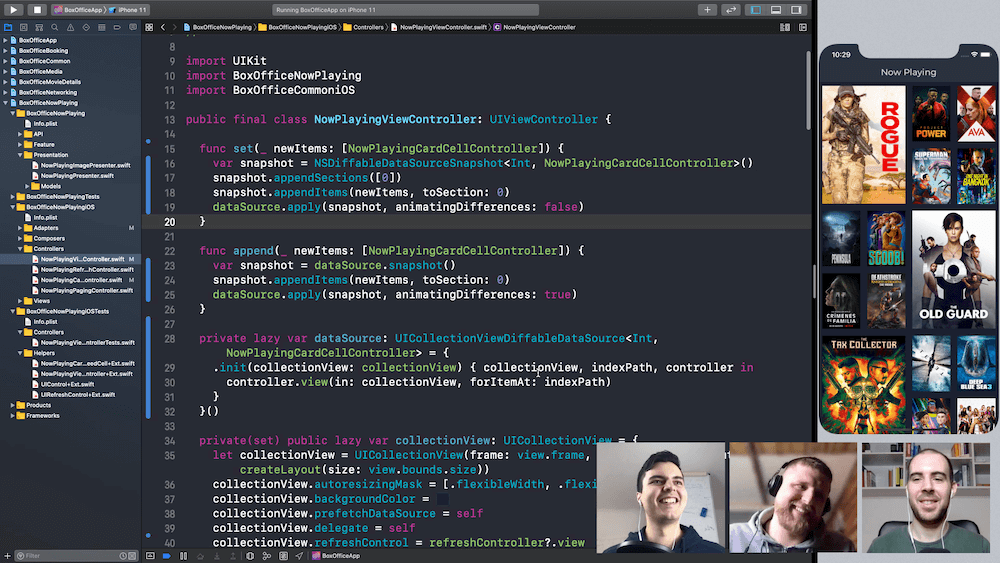 In as little as 20 minutes a day, you can learn to make a bigger impact, work in better iOS projects, and increase your earning power.
The event has three main parts, and every second of it was designed to deliver you a concise and straightforward learning experience.
In the first part, you'll learn a proven path to finding better iOS opportunities.
In the second part, you'll learn how you can break free from market caps and achieve the highest iOS dev compensations.
In the last part, we give a definitive answer to one of the most recurrent questions we receive:
"What's the fastest and simplest way to achieve technical excellence as an iOS developer?"
The answer to this question can make all the difference in achieving your career goals and how fast you can get there.
It works.
The iOS Dev Career Week will open your eyes and give you a straightforward solution to escape lousy projects with unrealistic deadlines.
The event is 100% online and 100% free. So you can participate in the comfort and safety of your home, anywhere in the world.
And, in addition to watching the episodes, you will be able to ask questions directly to us, Caio and Mike.
We'll personally reply to you.
But not only that.
You will also gain access to 3 bonus mentoring sessions with iOS developers in the mastery journey.
So that you can see with your own eyes how other iOS developers are leveling up and moving forward in their careers.
So how do you participate in this event?
It's simple. You'll receive a link to access the event via email.
Click the button below and join now: